Welcome to Trinity Lutheran School
"Connecting People to Christ in His Word and Love."
1200 N 56th Street  Lincoln, NE  68504 | 402-466-1800

---
 Chapel on most Fridays 8:30am in the Gym
---
In Other News….
Singing at Capitol
Kindergarten-5th Grade will be singing at the Tree Lighting at the Capitol Sunday, Dec. 11th at 2:00.  Please meet at Trinity Lutheran Church at 12:45 and we will all walk over together.  They want all of the singers there between 1:00—1:15.
Kdg-5th Grade School at Church
The Christmas program is right around the corner!  That means our Kdg-5th Graders get to spend some time at church rehearsing for their big night.  See the attached forms for all of the details!  You can also click here to let us know your plans for Tuesday's pick-up instead of filling out the paper copy.
Teaching Thankfulness Resource
Click here to check out a resource from Love and Logic on teaching thankfulness.
Advent Services
If you do not have a church home, please consider yourself invited to join us at Trinity Lutheran Church this Christmas season!  Advent services are Wednesday nights at 7:00pm.  Every Wednesday night, there is also a meal from 5:30-6:30 and a craft for the kids!
Because It Matters is designed to share information and ideas with parents as we struggle through all of these situations. Our children are growing up in a world that is vastly different from previous generations, and it can be difficult to know where to turn for help. We know that God has the answers to our questions, and through this blog, we will share our thoughts from a Christian perspective. We invite you to come and journey with us. Why? Because It Matters! http://www.becauseitmatters.family/
Christmas Cards
If your family is doing a Christmas card, please send one our way and we'll display it on our school bulletin board 🙂
Upcoming Events
Mon Dec 5: Mile Munchers-7:30am, Tiger Girrrlz-3:15-4:15pm
Tues Dec 6: Make & Take-2nd/3rd—3:15-4:00 pm
Wed Dec 7: Drama Club-3:15-4:00pm, K-5 Sing @ TLC Advent Service-6:45 pm
Thurs Dec 8: Game Club-3:15-4:00pm
Fri Dec 9: Chapel– Early Childhood Christmas Program, Anthem-1st Grade, Einstein's Closet-3:15-4:00pm, Early Childhood Christmas Program, 6:30 pm
Sun Dec 11: K-5 Sing at Tree Lighting at Capitol, Family Event @ Skate Zone-5-7 pm
---
Support Trinity Lutheran School by shopping with SchoolStore.com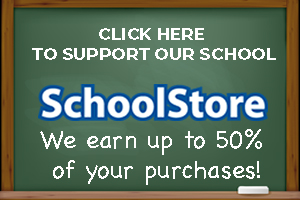 SchoolStore.com is an online shopping mall where over 200 nationally known online merchants have agreed to give a percentage of sales to K-12 schools. Companies like WalMart.com, Sears, Target, DisneyStore.com, Family Book Store, and Oriental Trading Company participate. Most merchant contributions to your school will average 5%-10% but some go as high as 50% of sales!