Welcome to Trinity Lutheran School
"Connecting People to Christ in His Word and Love."
1200 N 56th Street  Lincoln, NE  68504 | 402-466-1800

---
 Chapel on most Fridays 8:30am in the Gym
---
In Other News….
Carnival
The dunk tank will be busy on Oct. 8th!  Here's the schedule:
             3:30-3:50—Mrs. Jessica
             3:50-4:10—Mr. Geidel
             4:10-4:30—Miss Burgess
             4:30-4:50—Miss Jurchen
             4:50-5:10—Mrs. Amber
             5:10-5:30—Mr. Todd
We're hoping for some warm fall weather that day!
Spirit Shirt Day
Just a reminder that Thursday's are our Spirit Days at Trinity.  Wear your new Burnt Orange Trinity shirt or any other Trinity shirt!  If you are still missing  an orange shirt, please let the office know—the extra order has arrived!
TECHY TIGER "BYTE"
Once a month your 1st-5th grade tigers will be learning about digital citizenship in the computer classroom.  We will be using the curriculum from Common Sense Media that will teach our kids about Internet safety, privacy and security, and much more about the digital world we live in.  This week, we learned three main rules to abide by when online:  1) Always ask you parent or teacher first 2) Only talk to people you know 3) Stick to places that are just right for you.
In future EPIN's, you will see more information and parent discussion options to talk to your kids about when using the Internet.  Feel free to visit the website:  www.commonsensemedia.org for more information.
Boo at the Zoo
Boo at the Zoo is coming!  The 2016 Boo at the Zoo will be held from Wednesday, October 26th – Sunday, October 30th from 5:30 – 8:00 p.m. at the Lincoln Children's Zoo.  One or two volunteers over the age of 15 will be needed to help host the evenings. Volunteers will need to show up by 4:30 pm each night and be in costume by 5:00 p.m. Volunteers will be dismissed at 8:30 pm. The theme will again be "The Greatest Story Ever Told".  We will be located in front of the Crooked House again.  Costumes, props, and candy to be handed out will be provided. Please click here to sign up!
Thank you for considering helping at this event to get the word out about Trinity and the Lutheran Schools of Lincoln.
Current Sign-Ups:
Chapel Offerings:
This semester our chapel offerings are going to Kids Against Hunger.  Please consider sending chapel offerings with your child on Fridays.  We'd like to send our students to package meals, but every volunteer needs to donate $25 to cover food costs.
Upcoming Events:
Mon Sept 26: Mile Munchers-7:30am, Tiger Girrrlz-3:15pm
Thurs Sept 29: Game Club-3:15-4:00pm
Fri Sept 30:  8:30 Chapel; message—LL Football Team, Anthem—Love Bugs; Trinity students sing National Anthem at Lincoln Stars Hockey Game
Oct. 3-7: MAPS testing
Oct. 6-7: Picture Days
Sat Oct 8: 10:30am Pumpkin Run, Carnival 3:30pm
---
Support Trinity Lutheran School by shopping with SchoolStore.com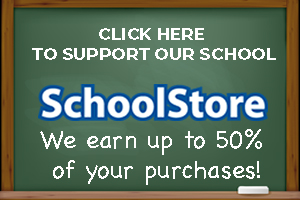 SchoolStore.com is an online shopping mall where over 200 nationally known online merchants have agreed to give a percentage of sales to K-12 schools. Companies like WalMart.com, Sears, Target, DisneyStore.com, Family Book Store, and Oriental Trading Company participate. Most merchant contributions to your school will average 5%-10% but some go as high as 50% of sales!